How do I choose the right paint color for my room?
nada shaban
How do I choose the right paint color for my room?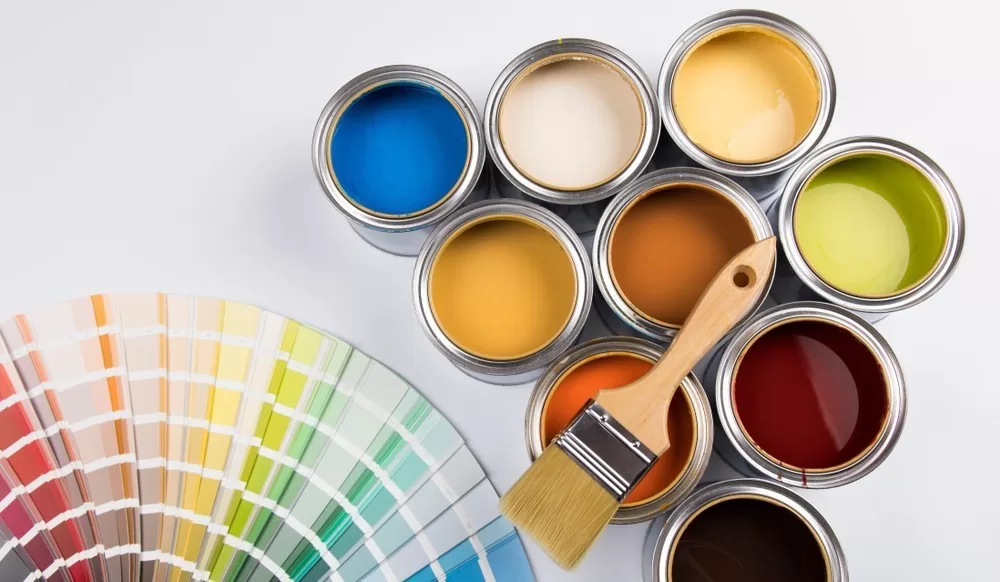 Whether you are bold and ready to paint the walls in a prominent color or you prefer to  paint  in a dull color of neutral shades, you should start first by choosing the colors that suit your home and your overall lifestyle. This guide, in addition to all the tools we provide you on Jezli, provides you with the most appropriate method to learn about the effect of bright and dull colors and how to look beyond the paint when planning to change the colors of the room.
How do you choose the right paint color for you?




What colors catch your eye when shopping, when choosing clothes from your closet, or when looking at magazines?

Once you have answered these questions, try to come up with a system of matching colors and shades.

Bright versus dull colors 
Colors are divided into three categories, each of which has a different effect on us:
1-  
Bright colors:
 They add an element of activity in the room, which makes them perfectly suitable for offices or kitchens.
Such as: yellow or red.
2-  
Pale colors:
 They add an element of calm and are ideal for bedrooms.
Such as: blue, green, or purple.
3-  
Neutral colors
: They have a neutral effect, as they are called, and do not add an element of activity or calm. They are ideal for combining rooms and creating a natural palette that mimics the colors found in nature, or to reduce the intensity of other colors.
Such as: brown, beige, grey, white or black.
Need to consider the rooms




Each room has some features that cannot be ignored, such as its size, wooden floors and decoration on the walls.

Instead of adding anything that might weaken these features, we should work on how to beautify and highlight them using 

paint

color .

Here are some tips:




– 

Dull colors

lead  to visual dimming, which contributes to small spaces appearing larger than they are.




–

 Bright colors

 transform a large room into a warmer and more intimate one.




Using

 white paint

 on the ceiling of a room gives the illusion of increasing the height of the ceiling or highlighting architectural details such as detailed edges.
Beyond Paint




A room's color scheme involves more than just the color of paint on its walls.




You should make sure that

 key room elements

, such as furniture, artwork, and accessories, match your chosen color scheme.

As for 

the complementary accessories

, it is possible to look at them later once the basic elements are in place.
After choosing a base wall color, use the color ladder to create a color scheme for your room.

The primary choice

should be 

 different shades and tints of your chosen base color – i.e. a monochromatic color scheme.

You can also mix the primary color with its opposite color on the color scale for a complementary color scheme.
.

When choosing the primary color, it is also possible to choose two other colors from the color scale so that the three form a triad (triangle shape), because these three colors are one degree apart from each other.
.

Perhaps the simplest way to describe color is "shade," and the three primary shades (red, yellow, and blue) are highlighted by the secondary shades (green, orange, and violet).

It is possible to mix these six shades to produce an infinite number of shades of the triad.
.

A color or its shades is usually referred to as a range.

Decorating with colors from the same color range is common because colors that may look completely different may have the same range, so applying unity in a color range is not boring – it allows for boldness.


.

As with any color base, more means less, so if the color range in a room is too familiar, its overall effect may be negative.
To browse all  painting supplies and equipment here
If you have any inquiry, please contact us freely and we will be happy to serve you.
Jezli website for purchasing electrical appliances
When we say Jazli website, we are talking about one of the most famous Arab websites, which was able in a very short period of time to achieve a very high demand for purchases from it by people from different parts and sectors of the Arab world.
On the Jazli website, you will find Joint Lock and all the products that you may need in your home, starting with those for kitchens or bathrooms, but even those for gardens. You will find them in this wonderful site
So, if you were lost before and did not know where to go to buy your products on the Internet, now you have the perfect solution, and all you have to do is go to the Jezli website and start choosing the products you want.
What are the features of Jeezly  ?
Since we are talking about a site that is preferred by many people around the world, there is no doubt that it is a site full of various features and characteristics. Therefore, we have decided to devote our next paragraph to pointing out the most prominent features of the Jezli site.
One of the most prominent features of the site is the proportionality of prices. On the Jeezly website, you do not have to worry about the imaginary prices of the products, as is the case with most sites that display their products on the Internet.
The price of delivering products is very reasonable and not expensive, and the site accepts delivery to various countries, without forgetting that it accepts free shipping on some products.
One of the advantages of the site is also the high quality of its products, as it is impossible to find a poor quality product. Rather, the Jezli website deals with major companies, Philips, for example, and other famous brands, so you must remove from your mind the idea of ​​the poor quality of one of the products. Another advantage of the site is that it does not specialize in one type of product, but rather you will find various types of products on it, for example, electrical appliances, hand tools, mechanical devices, paints, packages for establishing apartments, and many other types.
Jeezly website also accepts what is known as the shopping cart, which makes it easy for you to filter the products you want to buy and put them in one package in order to be able to pay with the click of a single button.
Multiple payment methods are accepted.

We are pleased that you visit our social media pages, where we publish exclusive offers on our website.
Our Facebook page  is here .
Our Twitter account  here .