How to cover holes in tiles
nada shaban
How to cover holes in tiles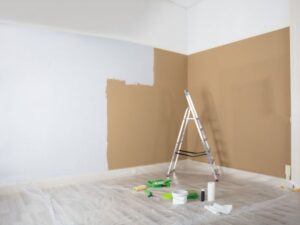 You decorate, redecorate, and move furniture and decorative objects in your home and then discover old marks, holes, and other traces that mar the new decoration. This mission is very classic. Did it happen to you too? In this case, do not miss the advice that we give you in this article because below we will explain to you  how to cover the holes in the tiles  in an easy and quick way.
How to cover holes in tiles.
Remove the plug to cover the holes
The first step we need to do in order to be able to cover up the holes in the tiles is to remove the plug, which is a much easier task to perform than you might think and is within anyone's reach.
First of all it will be to  remove the plastic stopper , which is inside the tile, to do this, use pliers to perform this task and pull it carefully until the plug is loose and then you can extract the piece more easily.
Cover with putty
The next step to covering the holes in the tiles will be to cover the hole left by the caulk. For this you have to use  a filler paste  that you will find for sale in any store that specializes in handicrafts.
Once you have it, just spread it on the area to be covered with the help of a spatula. Then,  smooth the surface well  and remove the excess product to cover the hole you made as much as possible, thus ensuring that your wall is in perfect condition.
Clean and sand the hole in the tile
Once the putty is ready, you need to let it dry completely to continue working with it. Once it is ready, you must  clean the area well  so that the result that we obtain is perfect, then we advise you to sand it so that there are no lumps or irregularities on the wall.
Keep in mind that putty can create irregular and distorted surfaces, so sandpaper will be necessary  to achieve uniformity  and a flawless result for this space in your home.
Once you are done sanding you just have to do this  clean again  to remove any excess dirt that may have been left, consider that the last step is to give the hole a coat of paint, so make sure it is very clean and polished before this step.
Wait for it to dry
Wait for the time specified by the manufacturer on the packaging  for the paste to dry completely . Then clean off the remaining dirt with a damp cloth and then paint the putty in a color as close as possible to your tiles.
You can give  several coats of paint  but without exceeding the quantity, otherwise the arrangement we just made can be very noticeable. In the event that your tiles have different drawings or colors, it is better to be patient and, with the help of a small brush, try to imitate this design so that your interference is barely noticeable.
With patience, care and a lot of details, you can get a semi-new home without investing a lot of money.
If you have any questions, please contact us freely and we will be happy to serve you.
Jahzli website to buy electronics
When we say Jazli website, we are talking about one of the most famous Arab websites, which was able in a very short period of time to achieve a very high demand for purchases from it by people from different parts and sectors of the Arab world.
On the Jazli website, you will find Joint Lock and all the products that you may need in your home, starting with those for kitchens or bathrooms, but even those for gardens. You will find them in this wonderful site
So, if you were lost before and you don't know where to go in order to buy your products on the Internet, now you have the perfect solution, and you only have to go to the Jazli website and start choosing the products you want.
What are the features of Jazli  ?
Since we are talking about a site that is preferred by many people around the world, there is no doubt that it is a site full of various features and characteristics, and for this we have decided to dedicate our next paragraph in order to indicate the most prominent features of the Jazli site.
Among the most prominent features of the site, we find that there is proportional prices. On the Jazli website, you do not have to worry about the imaginary prices of products, as is the case with most sites that display their products on the Internet.
The price of product delivery is very reasonable and not expensive, just as the site accepts delivery to various countries, without forgetting that it accepts free shipping on some products.
Among the advantages of the site, we also find that there is the high quality of its products, as it is impossible to find a poor-quality product. Rather, the Jahzli website deals with major companies, Philips, for example, and other famous brands, so you have to remove from your mind the idea of ​​poor quality of one of the products. Also, one of the advantages of the site is that it does not specialize in one type of product, but rather you will find various types of products on it, for example, electrical appliances, hand tools, mechanical devices, paints, packages for establishing apartments and many other types.
Jahzli also accepts what is known as the shopping cart, which makes it easier for you to filter the products you want to buy and put them in one package in order to be able to pay with the click of a single button.
Multiple payment methods are accepted.

We are pleased to have you visit our pages on social networking sites, where we publish exclusive offers on our website.
Our Facebook page  here .
Our Twitter account  here .