Is it necessary to equip extension sockets with overload protectors?
nada shaban
Is it necessary to equip extension sockets with overload protectors?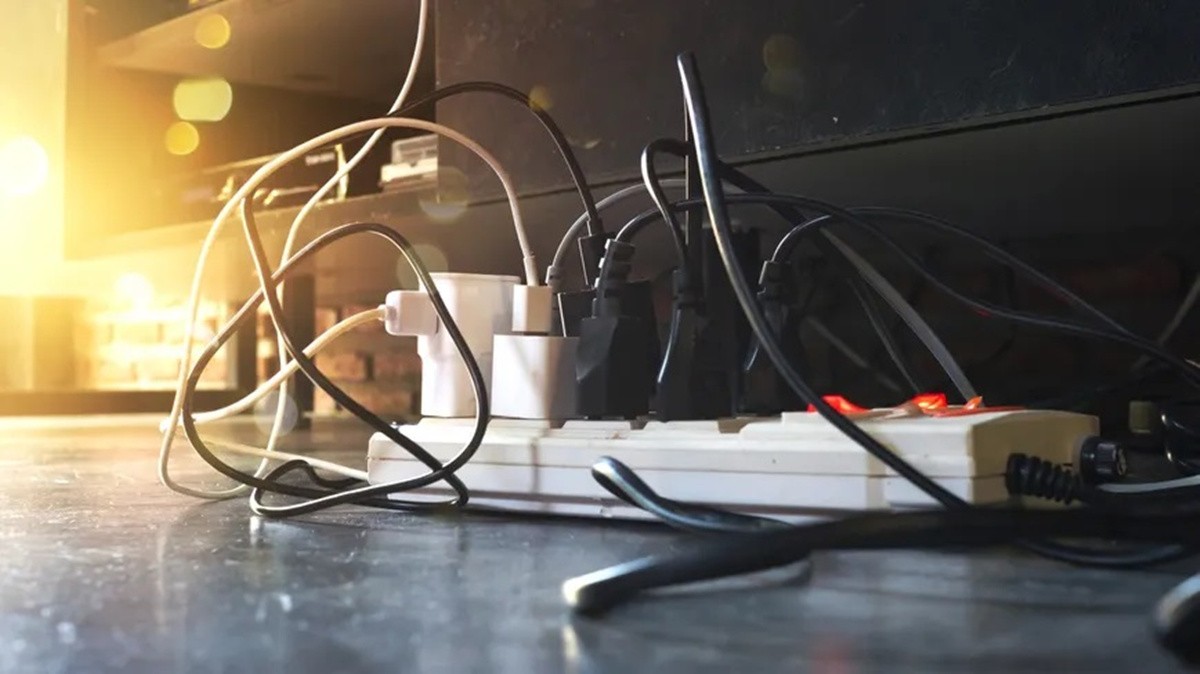 Is it necessary to equip extension sockets with overload protectors?
As a necessity for daily electricity use, plug sockets include safety of use. Many countries have strict requirements for the structure and materials used in domestic production or import sockets. For example, the socket must be equipped with a childproof door. The cross-sectional area of ​​the copper wire should be determined according to the length of the power cable. And the shell must be made of flame retardant material to avoid fire. There is a component called overload protector in the connection socket, which is also intended to ensure safety in use. There are no mandatory configuration requirements for this market segment, but if that were the case, the cost would go up. If you want to start importing extension sockets for sale in your market, you need to consider whether they need to be equipped with an overload protector.
Overload protector function
To determine whether a patch socket should come with an overload protector, you first need to know how overload protection works and the role of protection in a patch socket.
Extension socket is a single-socket power expansion equipment, a single power output port to expand into a multi-terminal power output slot, to meet the simultaneous use of a variety of household appliances power supply. However, there is a limit to the amount of electrical energy that can be charged. For example, the total power of the electrical appliance specified as 13A, 250V~3250W (12A-250V) cannot exceed. Once the load capacity is exceeded, it is easy to cause charging equipment failure or wire overheating and fire. It is not always possible to calculate the total power of electrical appliances, so overloading the extension socket is inevitable. To ensure safety, some of these sockets are equipped with overload protection devices. When the load on the connection socket exceeds the maximum rated power, it will automatically cut off the power supply to protect electrical property and personal safety.
First, we use 13A connection socket, 250V~, max load capacity of 3250W, without overload protector, as sample No. 1. At first, we connect a 1500W electric iron to sample No. 1, and the sample reacts first. Then connect 1000W electric rice cooker, connection socket and appliances for normal use. But when connected to 1200 watt electric heaters and three electrical appliances that turn on after a few minutes, we use a thermometer to measure the surface temperature of the plug socket housing. It turns out that the temperature is higher and higher. If you continue to connect other high-powered devices, the temperature will rise quickly.
Second, under the experimental situation, when flammable objects such as paper towels, sponges, and cotton cloths are used to cover the connection socket, the temperature rise is accelerated and even the ignition point can be reached in a short time, which causes ignition hazards.
Finally, we use the same rated power of 3250W but with overload protection extension socket, the same in turn to access several devices, 3 devices at the same time power on about 5 seconds, and the extension socket turns off automatically. Turn off the power switch, remove a device, wait 5 minutes or so for the temperature of the jumper socket to return to normal, reset the overload protection button, then turn on the power switch, and the jumper socket continues to supply power normally.
The above experiments show that a qualified overload protector can cut off the power supply in case of overload and prevent the connection socket or the appliance from heating up and causing fire hazard. When the load power is normal, the power supply can be restored normally.
The difference between an overload protector, a surge protector, and an overheat protector
1. Overload protector
A junction receptacle overload protector is essentially a negatively driven thermal protection relay, usually installed on the junction receptacle side near the power cord. There will be a button embedded on the side of the slightly raised extension socket housing. All overload protection switches have the maximum allowable current for safe operation. When the load on the extension socket is too high, for example more than 15A, the overload protection switch will overheat and the button will pop up automatically, causing the entire power to be cut off. So sometimes we also say that the overload protector is actually an overcurrent limiter. After the overload is removed, you only need to manually press the overload protection switch button again to achieve reset, and the connection socket can be used normally.
2. Surge protector
Surge protection, also known as lightning protection, is an electronic device that provides safety protection. Circuits in lightning strikes or in communication, disconnecting high-power devices often results in excessively high operating voltages. This transient overvoltage (or overcurrent), called overvoltage (or overcurrent), is transient interference. Surge protectors can instantly absorb over-voltage (or over-current) to protect electrical appliances. Surge protectors are generally quite expensive and the extension sockets currently on the market that are advertised with surge protectors do not have surge protectors.
3. Overtemperature protector
An overtemperature protector is a temperature-guided component that monitors the internal or surface temperature of a product. When the heating indicator exceeds the technically specified safety value, the over-temperature protector controls the circuit disconnection, thus acting as a temperature control. When the circuit cools down to a certain temperature, it continues to activate for normal use.
When discussing safety protection devices for extension sockets, it is common to confuse these three. But the three protector elements are not used for the same purpose and monitor different parameters. Rated power overload protector, instantaneous voltage (instantaneous current) surge protector, heating indicator overtemperature protector.
Is it necessary to equip extension sockets with overload protectors?
Requirements for overload protection on extension sockets in each country
If you are a supplier, importer or distributor of extension sockets in your local market, etc., you should not only know the working principle of the overload protector, its purpose, product quality and cost, but also you should know. Also find out about the technical requirements for extension sockets in your market.
If there is no mandatory requirement for overload protectors in your market and you have not equipped them to balance costs, you should not ignore end customer connection socket safety. Connection sockets without overload protectors shall be clearly and distinctly marked with a reminder of the maximum associated load power and the total power of the connected equipment. In addition, the quality of the raw materials used in the other ingredients must be higher.
Is it necessary to equip extension sockets with overload protectors?
If you have any questions, please contact us freely and we will be happy to serve you.
Jahzli website to buy electronics
When we say Jazli website, we are talking about one of the most famous Arab websites, which was able in a very short period of time to achieve a very high demand for purchases from it by people from different parts and sectors of the Arab world.
On the Jahzli website, you will find Mushareq Look and all the products that you may need in your home, starting with those related to kitchens or bathrooms, but even those related to gardens. You will find them on this wonderful site, so if you were lost before and you do not know in which direction to go in order to buy your products on the network The Internet has missed you, now you have the perfect solution, and you only have to go to the Jazli website and start choosing the products you want.
What are the features of Jazli  ?
Since we are talking about a site that is preferred by many people around the world, there is no doubt that it is a site full of various features and characteristics, and for this we have decided to dedicate our next paragraph in order to indicate the most prominent features of the Jazli site.
Among the most prominent features of the site, we find that there is proportional prices. On the Jazli website, you do not have to worry about the imaginary prices of products, as is the case with most sites that display their products on the Internet.
The price of product delivery is very reasonable and not expensive, just as the site accepts delivery to various countries, without forgetting that it accepts free shipping on some products.
Among the advantages of the site, we also find that there is the high quality of its products, as it is impossible to find a poor-quality product. Rather, the Jahzli website deals with major companies, Philips, for example, and other famous brands, so you have to remove from your mind the idea of ​​poor quality of one of the products. Also, one of the advantages of the site is that it does not specialize in one type of product, but rather you will find various types of products on it, for example, electrical appliances, hand tools, mechanical devices, paints, packages for establishing apartments and many other types. Jahzli also accepts what is known as the shopping cart, which makes it easier for you to filter the products you want to buy and put them in one package in order to be able to pay with the click of a single button.
Multiple payment methods are accepted.

We are pleased to have you visit our pages on social networking sites, where we publish exclusive offers on our website.
Our Facebook page  here .
Our Twitter account  here .