The difference between DC motor and AC motor
nada shaban
The difference between DC motor and AC motor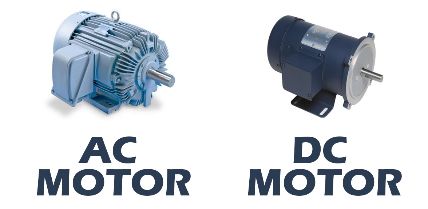 There are  several  differences  between   DC  motors  and alternating current   (AC)  motors . Among these differences :
1-  DC motors require  a constant current source , while AC motors operate with alternating current .
2-  DC motors are distinguished  by their precise speed control and quick response to load changes, while this is more difficult in AC motors .
3-  DC motors can  easily run reverse  by  changing the direction of the current, while in AC motors this requires additional procedures .
4-  DC motors require  a  brush  to transmit current to the rotor, while an AC motor does not need a brush .
5-  The DC motor requires  periodic maintenance to replace the brush and clean the moving part , while AC motors do not require similar maintenance .
6-  DC motors are  more efficient in operation when the speed is controlled using variable electromagnetic torque (  PWM ) techniques , while AC motors can be more efficient in operation when frequency control techniques are used . VFDs
7-  DC motors are  more expensive to purchase and maintain than AC motors . _
8-  DC motors can  withstand  greater torque when they are operated on constant current . _
9-  DC motors are  more tolerant of harsh conditions compared to AC motors , and can be used in  many industrial and commercial applications that require durability and quick response to speed control .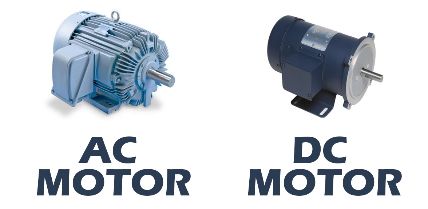 The difference between DC motor and AC motor
If you have any questions, please contact us freely and we will be happy to serve you.
Jahzli website to buy electronics
When we say Jazli website, we are talking about one of the most famous Arab websites, which was able in a very short period of time to achieve a very high demand for purchases from it by people from different parts and sectors of the Arab world.
On the Jazli website, you will find Joint Lock and all the products that you may need in your home, starting with those for kitchens or bathrooms, but even those for gardens. You will find them in this wonderful site
So, if you were lost before and you don't know where to go in order to buy your products on the Internet, now you have the perfect solution, and you only have to go to the Jazli website and start choosing the products you want.
What are the features of Jazli  ?
Since we are talking about a site that is preferred by many people around the world, there is no doubt that it is a site full of various features and characteristics, and for this we have decided to dedicate our next paragraph in order to indicate the most prominent features of the Jazli site.
Among the most prominent features of the site, we find that there is proportional prices. On the Jazli website, you do not have to worry about the imaginary prices of products, as is the case with most sites that display their products on the Internet.
The price of product delivery is very reasonable and not expensive, just as the site accepts delivery to various countries, without forgetting that it accepts free shipping on some products.
Among the advantages of the site, we also find that there is the high quality of its products, as it is impossible to find a poor-quality product. Rather, the Jahzli website deals with major companies, Philips, for example, and other famous brands, so you have to remove from your mind the idea of ​​poor quality of one of the products. Also, one of the advantages of the site is that it does not specialize in one type of product, but rather you will find various types of products on it, for example, electrical appliances, hand tools, mechanical devices, paints, packages for establishing apartments and many other types.
Jahzli also accepts what is known as the shopping cart, which makes it easier for you to filter the products you want to buy and put them in one package in order to be able to pay with the click of a single button.
Multiple payment methods are accepted.

We are pleased to have you visit our pages on social networking sites, where we publish exclusive offers on our website.
Our Facebook page  here .
Our Twitter account  here .