Wall Decorations
nada shaban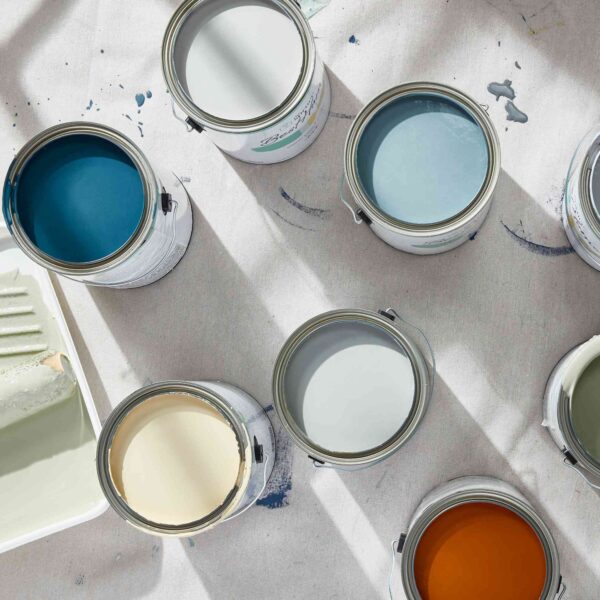 Learn about wall decor ideas
Decoration is an art, and some may think that it is a luxury, but in reality it is one of the basics. It is the soul of the home and what distinguishes the taste of the homeowners. There are special offices for decoration, whether for homes or companies, and engineers who may help you in choosing the best option for your apartment, regardless of the size and division, but it is It may be a slightly more expensive alternative, and there are multiple decorations for walls, floors, furniture, curtains, and furnishings, but in this article we will review the wall decorations, whether the walls of bedrooms, children's rooms, or the hall..
There is gypsum board, wallpaper, and

paint colors

.. Among the reception wall decoration ideas:
Wood can be used in walls, as it adds elegance and special warmth, especially to spaces

You may draw your personal picture in black and white on one of the walls, adding a kind of attraction and movement

You can use a tableau that spans the entire wall, especially if its colors are vibrant

Khayamiyya's paintings have a special style.

It is very suitable for the Arabic style, and it is also suitable for living rooms that have an Arabic style, handicrafts, abalek and mandala decorations and lighting.

It is possible to place a group of adhesive tapes in calm colors, such as gold, beige, or brown, depending on the color of the furniture.

The gallery wall is a collection of pictures in frames with wooden frames, and is the length and width of the wall

Hanging the TV on one of the walls with a group of pictures or shelves next to it. It may also be in the living room and contributes to improving the appearance of the wall.

Shelves of plants that give vitality and a distinctive aesthetic appearance, as well as contribute to cleanliness of the environment and obtaining fresh air

Aluminum metallic wallpaper is very common and is characterized by being easy to clean and widespread

Marble wall decor ideas may be more expensive, but they give a feeling of luxury and elegance, especially in the classic style.

Gypsum board is one of the most common things in reception rooms.

Due to its different decorations and the possibility of making a dropped ceiling with different lighting, which gives a feeling of luxury, especially in the classic style.
Wall decorations
As for children's room decoration ideas:
Boys' bedrooms are definitely different from girls'.

Perhaps one of the most popular ideas is the use of wallpaper with cartoon drawings, such as cars for children and dolls for girls.

Secondly, stencils may be used in children's rooms, but during adolescence, and it is a type of drawing, but the appropriate color must be chosen and the most appropriate paints must be used.

Third, use wallpaper and three-dimensional shapes

Use wooden shelves for decoration

Use decorative mirrors, for example

Vinyl wall stickers are one of the most used things in rooms

Using calligraphy is one of the things that young people prefer, where they choose some influential words that have a special meaning or effect and comment on them.

Pictures of players, actors, or famous personalities
Colors are perhaps one of the most cheerful things that have a special effect. For example, blue reflects calm and tranquility, while yellow is a symbol of warmth and stimulation of creativity, pink is one of the favorite colors for girls, and green may be one of the neutral colors for both girls and boys.
If you have any inquiry, please contact us freely and we will be happy to serve you.
Jezli website for purchasing electrical appliances
When we say Jeezly website, we are talking about one of the most famous Arab websites that was able, in a very short period of time, to achieve a very large demand for purchases from it by people from various parts and sectors of the Arab world.
On the Jeezly website, you will find a joint look and all the products that you may need in your home, starting with those for kitchens or bathrooms, but even those for gardens, you will find them on this wonderful site.
So, if you were lost before and did not know where to go to buy your products on the Internet, now you have the perfect solution, and all you have to do is go to the Jezli website and start choosing the products you want.
What are the features of Jeezly  ?
Since we are talking about a site that is preferred by many people around the world, there is no doubt that it is a site full of various features and characteristics. Therefore, we have decided to devote our next paragraph to pointing out the most prominent features of the Jezli site.
One of the most prominent features of the site is the proportionality of prices. On the Jeezly website, you do not have to worry about the imaginary prices of the products, as is the case with most sites that display their products on the Internet.
The price of delivering products is very reasonable and not expensive, and the site accepts delivery to various countries, without forgetting that it accepts free shipping on some products.
One of the features of the site is also the high quality of its products, as it is impossible to find a poor quality product. Rather, the Jezli website deals with the major companies, Philips, for example, and other famous brands, so you must remove from your mind the idea of ​​the poor quality of one of the products. Another advantage of the site is that it does not specialize in one type of product, but rather you will find various types of products on it, for example, electrical appliances, hand tools, mechanical devices, paints, packages for establishing apartments, and many other types.
Jeezly website also accepts what is known as the shopping cart, which makes it easy for you to filter the products you want to buy and put them in one package in order to be able to pay with the click of a single button.
Accepts multiple payment methods.

We are pleased that you visit our social media pages, where we publish exclusive offers on our website.
Our Facebook page  is here .
Our Twitter account  is here .